Epic Escapments -- Latest edition
October 2021
: Issue 49
Download PDF (9mb)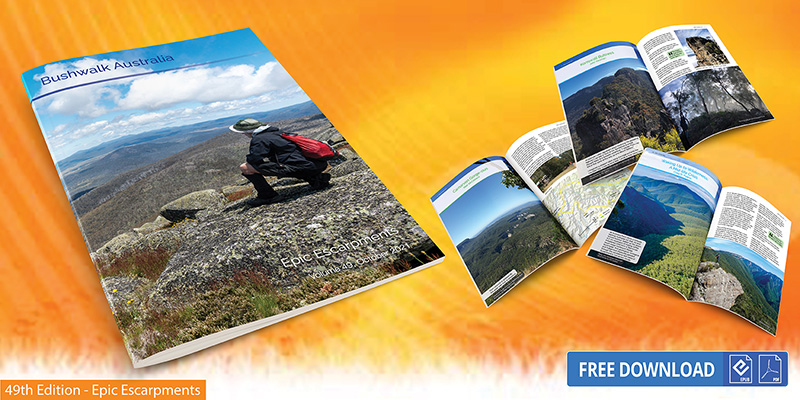 Epub Version
(11mb)
I trust you are doing okay after this long run of COVID madness and looking forward to getting on track for some adventures soon.
Another great edition:
* Carnarvon Gorge-ous - From canyons to grasslands
* Korrowall Buttress - A difference between fear and acceptable risk
* Waking Up to Wilderness - A mid-life crisis
* Photo Gallery - Many beautiful sights captured
* A Pink Treasure Hunt - A search for the elusive pink flannel flower
* Tasmanian Rangers Go Wild for Timor-Leste Forest Guards - National parks need help
* National Parks News - Keeping an eye on our changing parks
* Dead Frogs Across Eastern Australia - Help needed to solve the mystery
* Oh Sweet Honey! - Do you know how important bees are?
A big thanks to our fabulous contributors.
Stay safe -- Happy Walking
Matt